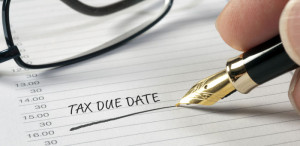 If you filed a tax extension, the six month deadline of October 15, 2015 is next week. Before filing,
the IRS
recommends that taxpayers check to see if they qualify for these often overlooked credits and deductions. Also there are new lines on Forms 1040, 1040A and 1040EZ related to the health care law. Visit
IRS.gov/aca
to learn how the Affordable Care Act affects your 2014 tax return. If you cannot pay your taxes, it will still benefit you to file. You will avoid a 25% late filing penalty and can set up a payment plan with the IRS. You have many options so make sure you file to avoid stiff penalties. E-file is the fastest way to submit your tax returns. North Georgia Accounting Consultants can assist you with your tax filing needs. Our tax experts are available to answer questions and help you get your maximum tax refund. Contact us today at 770-888-7700.