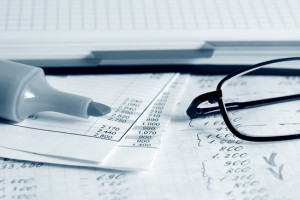 What would you do if someone filed a tax return using your Social Security number?
Income tax fraud is happening at an increasing rate. A General Accounting Office report says that the IRS paid over $5.8 billion in fraudulent returns in 2013.
The 
IRS
 has security policies in place to verify the accuracy of tax returns and the validity of Social Security numbers submitted. By filing your taxes early, you can help prevent income tax fraud and flag any other returns that might come in with your SSN.
If you receive a notice from the IRS that someone may have used your Social Security number fraudulently, or if your electronic filing is rejected, notify the IRS as soon as possible by calling the IRS' Identity Protection Specialized Unit (IPSU) at 800.908.4490.
For the IRS to flag your account to identify any questionable activity, you must complete 
Form 14039
, Identify Theft Affidavit. Mail or fax the form (only one or the other, doing both will result in a delay) to the address or fax number listed on the form.
The IRS is providing increased protection with a personal pin number for taxpayers. The IP PIN is a six digit number that the IRS will give you if you think you're a victim of ID theft. It helps prevent the misuse of your SSN on fraudulent federal income tax returns.
For more information or help with your taxes, give North Georgia Accounting Consultants a call at 770-888-7700.