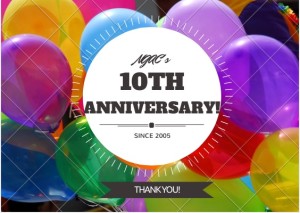 North Georgia Accounting Consultants, Inc. celebrates its ten year business anniversary. "North Georgia Accounting Consultants is proud of its achievements over the last ten years. In the past decade, we have been able to guide, assist and advise small businesses with their financial planning." said Becky Brown, CPA and President. "Our clients' success is our focus and we enjoy building successful relationships with each and every customer." Brown founded NGAC in 2005 after working at another CPA firm.  She realized that there were many financial areas that a small business owner needed help with in addition to traditional accounting and tax work, so she started her own business. North Georgia Accounting Consultants, Inc.'s expertise ranges from basic tax management and accounting services to more in-depth services such as financial statement preparation and financial planning.
About Becky Brown, CPA
Becky Brown, CPA & President, has been named a 2014 Five Star Certified Public Accountant. This select group represents less than 1% of the certified public accountants in the Atlanta area.  Award winners were featured in a special section of the October 2014 issue of 
Atlanta
 
Magazine
. Brown's varied experience includes twenty years of working with QuickBooks and working with small businesses, builders and contractors. Brown is also a teacher and author of 'A QuickBooks Guide for Accountants.'
About North Georgia Accounting Consultants, Inc.
North Georgia Accounting Consultants, Inc. provides a wide range of services to individuals and businesses in a variety of industries. At NGAC, we strive to meet each client's specific needs in planning for the future and achieving their goals in an ever-changing financial and regulatory environment. NGAC's professional services include: Tax Preparation Services, Business Planning Services, QuickBooks Accounting Help and Assistance, Payroll Services, Accounting Services and IRS Representation. Named a My Forsyth Favorite for three years, NGAC provides financial services for businesses in North Georgia including Cumming, Alpharetta, Forsyth County, Dawson County and more. For more information, call 
(770) 888-7700
, visit their 
website
 or 
Facebook page
.