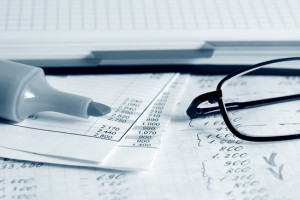 For small businesses, January is usually a time to start a fresh new year with a clean slate. It is also a time to reflect on the previous business year and gather financials for upcoming tax season. One tax area in which small businesses can benefit is
depreciation
. On December 19, 2014, President Obama signed the
tax extenders legislation
which had previously expired on December 31, 2013. This last-minute retroactive extension gives business owners the opportunity to benefit from capital purchases made in 2014. For the tax year 2014, 50% bonus depreciation returns and Sec. 179 expensing is back up at $500,000, with a 2.5 million investment ceiling. In 2015, bonus depreciation ends and Sec. 179 goes back to a $25,000 limit with a $200,000 investment ceiling. There are three ways to deduct the cost of capital purchases.
Regular depreciation, which distributes deductions for the cost over 5, 7, or other periods fixed by law for the type of property you buy.
Bonus depreciation, which allows 50% to be deducted immediately.
First-year (Section 179) deduction, which limits the first-year write off to $500,000; it can be combined with regular and bonus depreciations for a larger deduction in 2014.
With the tax extenders legislations, small businesses can benefit even more from their 2014 capital purchases. Don't forget the
deadline is March 15, 2014 for corporations
. For more detailed information on the tax extenders and how to manage depreciation for your business, give us a call at (770) 888-7700. North Georgia Accounting Consultants, Inc. provides a wide range of services to individuals and businesses in a variety of industries. At NGAC, we strive to meet each client's specific needs in planning for the future and achieving their goals in an ever-changing financial and regulatory environment. Our professional services include: Tax Preparation Services, Business Planning Services, QuickBooks Accounting Help and Assistance, Payroll Services, Accounting Services, IRS Representation. NGAC provides financial services for businesses in North Georgia including Cumming, Alpharetta, Forsyth County, Dawson County and more. For more information, call (770) 888-7700 or visit our
website
, www.ngacinc.com.