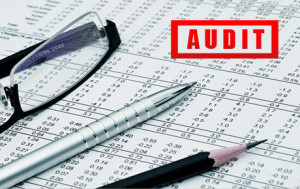 Becky Brown, CPA will be speaking at the
Cumming – Forsyth County Chamber of Commerce event
on January 22, 2015 from 11:30 am – 1:00 pm at the University of North Georgia – Cumming campus.
7 Audit Risks to Avoid
 plus
 
Important 2015 Healthcare Changes
Tax officials say the number of audits will double in 2015. Are you ready?
Investigate the 7 steps to avoiding an audit as you prepare this year's taxes. Also, find out the health insurance updates employer and employees need to hear in 2015. We'll discuss changes in:
Depreciation
IRA rollovers to charity
Foreclosure debt
S Corporation salaries
Rental losses
Transactions of $10,000
Affordable Care Act
Thursday, January 22, 2015 from 11:30 am to 1:00 pm
University of North Georgia – Cumming Campus 300 Aquatic Circle Cumming, GA 30040
$10 for Members; $30 for Non-Members
Speakers:
Becky Brown
, CPA is the owner and President of North Georgia Accounting Consultants, Inc. She has been working   in the field of accounting and specifically with small to medium sized   businesses for over 20 years. She is experienced with both business and individual taxes and has dealt with the IRS on many occasions over the years. Becky was   selected as one of the Five Star Professional CPAs by Atlanta Magazine for2014.
Peter Clavijo 
Is the managing   partner of Employee Benefits of Atlanta. As a Benefits Advisor   Representative, he specializes in working with business owners and their employees and uses his knowledge and experience to build a better benefits package. Peter is also well versed with the issues and concerns regarding Obamacare and the Affordable Health Care changes.
University of North Georgia – Cumming Campus 300 Aquatic Circle Cumming, GA 30040
Register online
at the
Cumming – Forsyth County Chamber of Commerce
website.